Want to show how much you love or care about your men? If you want to keep your men with you forever and keep him loving you, read this article.
Here are some proven steps that can help you to make your man happy.
How to Make Your Man Happy and Interested in You
It is very hard to keep a relationship happy and healthy in this busy life. A perfect relationship is more than touch, kisses, hugs and gifts. You have to show how much you feel for your men. Here is a guide so that you can make your husband or partner happy.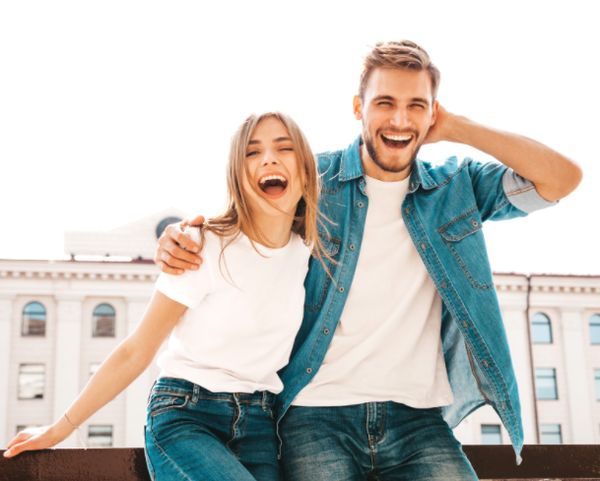 1. Show how much important he is to you.
The most important thing to remember to keep your man happy is to show him how much he means to you. Men usually have hobbies and enjoy being left alone, so show your interest in these activities and be supportive of your man. Always be kind to your man and never make him feel bad for what he loves. He probably loves you more than you can imagine, so it's important to show him that you care.
2. Give attention to him
Men don't like to feel unwanted or ignored, so try to make him feel special by giving him the attention he deserves. They like companionship and engaging in activities that they enjoy. Being with your man makes him feel appreciated and loved, and he'll appreciate this more. Besides that, men need time to be with their women, so don't forget to give him your time and attention. Spending time with him is a surefire way to make him happy.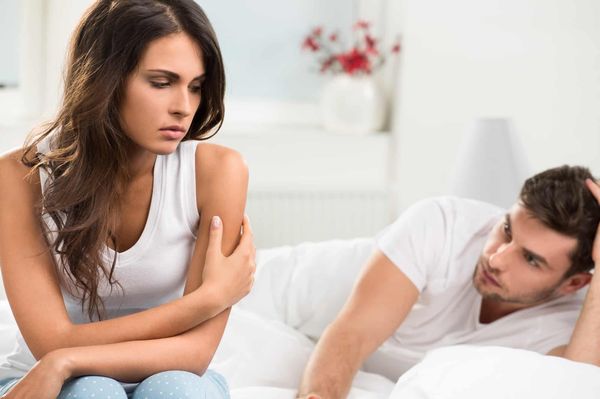 3. Don't be too demanding
Men are hardheaded sometimes. However, they also enjoy being the boss. By letting them do what they want within reasonable limits, you'll be able to make your man happy. By doing this, you'll be able to impress your man and keep him interested in your relationship. When you're in a difficult place, it's important to give him enough space and attention to feel secure in his surroundings.
4. Express your love
Many women overlook the simple things that make a man happy. By saying "I love you" or leaving a note, you'll be able to impress your man and show him that you care. The most important gift that you can give your partner is your time. By giving him your full attention and taking him out for dinner, you'll create a happy relationship. Keeping him happy will help you to stay in a relationship.
5. Show your man that you care
You should also try to make him happy by expressing your love. Creating a relationship with your man is very important. Invest your time in him. It's important to show that you care for him and to be a good wife. Providing your man with the time he needs is the best gift you can give. If you want your man to be happy, you should give him the time he needs.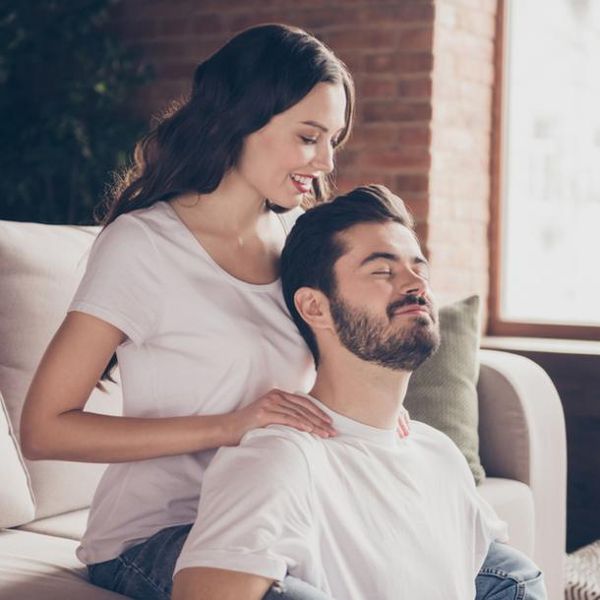 6. Make him feel fulfilled
Besides making your man happy, you should also make him feel fulfilled and happy in your relationship. You should be able to make your man feel satisfied in a relationship. By making your man feel happy, you'll create a strong bond between you and your partner. By showing him how much you care, he'll be more inclined to return the affection. You will be able to win your husband's heart if you've listened to him and understood him.
7. Praise him in front of others
You should never be afraid to praise your husband in front of other people. Especially if he works hard and provides for the family. Complimenting him will motivate him to work harder and do better in the future. But you should be wary of doing this in front of other people. This could lead to negative consequences. Here are some tips to encourage your husband. Using these tips, you can become a better provider to your family.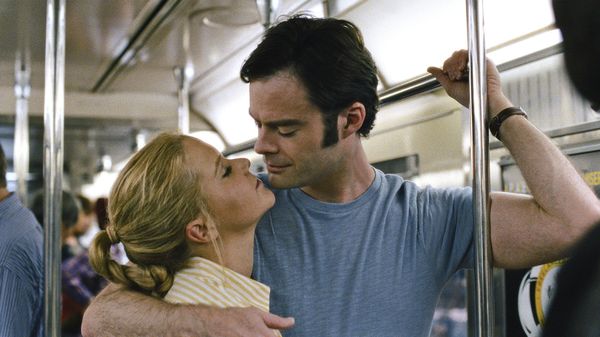 8. Make him feel secure
Women can make a man feel secure by showing him that they are there for him. Men are often shy, so being supportive and encouraging is a great way to show them that you're there for them. However, a man doesn't like to be told how they are or how they look. This can be embarrassing, but it is important to remember that men don't like to be criticized. Instead, you can give him hugs and tell him that you are proud of him.
Men love being reassured, so try to develop an interest in a hobby or sport that he enjoys. If you're into video games, try to play one with him, or if you like to exercise, join him for a session. This will make him feel secure and happy about spending time with you. A man will feel secure with a woman who understands how to balance giving and receiving. Selfish women can become manipulative.
9. Take the lead in bed to Make Your Man Happy
The most effective way to take the lead in bed is by focusing on your men needs and wants. Most men love to be dominant, so you should choose a position that he'll find most pleasurable. Your man will be delighted to know that you're leading the way in the bedroom. It may sound strange, but many men love when their partners take the lead and make them happy. If you're unsure of what he wants, try whispering "I want you." When he's looking at you with longing eyes, do not be shy to ask him out for sex or cuddles. It's sure to please him and make him want you more.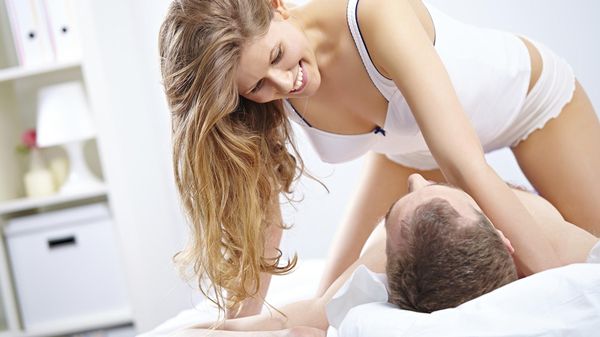 10. Motivate him in his endeavors
If you want to be sexy and motivate your man, you can start by complimenting his achievements. If you don't think that your actions will make a difference, buy him a gift that will make him feel better. Men also appreciate it when you show your appreciation by challenging them. Whether they have failed in a past project or have made significant strides towards their goals, you can use your sex to motivate them.
11. Surprise him by buying something he really likes
It's very romantic to surprise your man on his birthday with a present that speaks to his ego and speaks to his interests. Many men like getting presents that have meaning and sentimental value. This will make him feel that you're paying attention to what he likes. A gift that is personalized to his tastes will also be more meaningful for him. If you can't think of a gift that speaks to his ego, you can try a different approach. Another great idea is to surprise him with a night out with his friends. This will make him feel special and appreciated. He'll be very surprised and appreciate the thoughtful gesture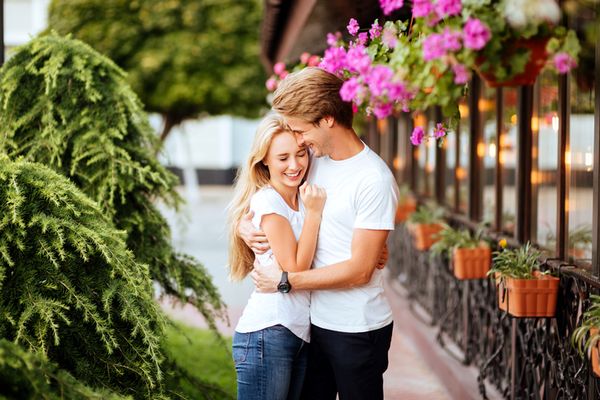 12. Make him feel lucky to have you
You may be wondering how you can make him feel lucky to have you, but the first thing you should do is let him know how much you appreciate him. You can do this by giving him a card or a small gift, and he'll instantly feel special. He'll also be surprised to discover how special you are to him. It's easy to make your boyfriend happy when you make him feel special, and you can do this without putting a lot of effort into it.
If you want to win a man's heart, you should make him feel valuable. When you make him feel important, he'll be more likely to invest in you. This way, he'll be more likely to give you his undivided attention and will be more loyal to you. You can do this by spending some quality time with him. This will make him feel more confident and committed to you.
13. Make him think you need him
To make a man think you need him, you must first acknowledge his needs. Men are born with a primal instinct to protect and provide for their families and loved ones. But this primal instinct cannot be triggered by your lack of support and care. You should show your man how much you value his efforts by complimenting and appreciating him. Don't criticize him or tell him he's doing the right thing.
You can also make him think you don't need him by not ignoring him. During conversations, pretend to be busy with something else, or ignore him entirely. It doesn't have to be a complete lack of interest, but a complete disregard for his needs and feelings. You can also keep an eye on his email account and reply to his messages in a tone of disinterest. If you're not comfortable talking to him, use other techniques, like reading an email, reading a magazine, or watching TV, to distract him from your needs.
14. Give him his space
To give your man his space, be clear about your needs and motivations. When you know what he wants, he will be more willing to give you space. While men may be more reluctant to take the initiative to open up to you, they will often understand that you don't want to spend every single day with them. In fact, this can actually help you to stay closer to him. So, when a man asks for space, let him know it's okay.
15. Focus on sex
If you're in a relationship that's not based on sex, you need to make it exciting. Your man will appreciate the effort that you're putting into it. By focusing on your man's interests, you'll be able to keep him satisfied. It's important to show your man that you care about him. By doing this, you'll be able to make him feel cherished and he will love you more.
Read: How Important Is Sex In a Relationship?
Experiment with new ideas and sexual positions. Try different kissing positions and give your man a compliment for a new experience. Don't be afraid to be different, especially if it makes your man happy. Just make sure that you're willing to experiment a little. And never be afraid to get creative. As long as your man is willing to try it, he'll be happy! You can also try some fun ways to impress your man.
Conclusion
One of the most effective ways to make your man happy is to do something exciting together. If your man is a lover of sports, do something together to bond. A great way to make him happy is to play a sport. During a game of soccer, you can try to show him that you're a better athlete than he is. By taking the initiative in your relationship, you'll be able to make your man feel good.